Context
Now that the Biden administration has definitively announced plans to withdraw militarily from Afghanistan by September 11, the focus has shifted to the post withdrawal scenarios – and what that would look like for the US and other key stakeholders. The most important determinant of that is the status of Afghan reconciliation – and US-China ties.
Moreover, like has been the precedence, each major shift and decision is followed by a period of lull – as the other parties interpret what the changed circumstances mean. For many the question remains if US is fully intent on the military withdrawal. After all, the departure of coalition forces does not mean the end of political and security engagement.
As the Biden administration announced that US may not be able to keep the previously agreed May withdrawal deadline, Afghan Taliban has signaled it considers the delay a breach of the treaty signed last year. While they attended the meeting held under the auspices of Russia in March, Afghan Taliban did not show up at the Washington backed peace conference scheduled for April in Istanbul – and thus it had to be postponed. Notably, India was also invited to the Istanbul moot.
Subsequent to the announced delay, US has actively engaged Pakistan to help convince Afghan Taliban that slight delay in military withdrawal should not short circuit the overall plan. The country has already played a major role in facilitating talks with the Taliban. In this regard, the security advisors of Pakistan and US met in Geneva recently, and other direct communications have also taken place between the senior security leadership of both nations.
Media reports indicated that these contacts were geared towards securing the air and ground lines of access (ALOC and GLOC) during and after the US withdrawal. The controversy is already brewing if US has requested bases in Pakistan. And reports also reflect that under the Biden administration budget request for fiscal year 2022, some military training and economic assistance for Pakistan is forthcoming – but the overall suspension of military aid that came about in May 2018 remains intact. While the US is withdrawing militarily, the budget still asks for $3.3bn to support and sustain the Afghan Security Forces, a jump of 9.2 percent from 2021.
At the same time, violence has increased in Afghanistan and there are no signs of permanent cease fire that was being hoped for – as US agrees to leave albeit with a slight delay. But what can a few months accomplish which was not achieved in almost two decades?
The Spring Offensive
Seemingly, a delay of a few months should not matter, but when world events are moving with lightning speed, and added to that the Coronavirus related dynamics, postponements could create a new set of calculations. Perhaps the most important consideration would be the pace of fighting. Summer and Spring are usually the heaviest fighting season, with Afghan Taliban and coalition forces both launching operations.
Based on the agreement reached on Feb 29, 2020, Taliban are not targeting the coalition and American troops but that does not include the Afghan government forces. Therefore, one of the key assumptions that is likely to be tested is that if the Afghan forces can hold on their own – and thus indicate with some level of certainty what can transpire in the future. As US continues to close bases, Afghan Taliban are gaining in the vacuum that's generated. Commenting on the situation, Foreign Minister of Pakistan showed concern that Afghan forces may not be able to hold on, and without political settlement, the country is heading towards a civil war.
This drastic prospect is not what Pakistan would hope for and has supported the concept of responsible withdrawal. Pakistan will likely increase pressure on Afghan Taliban to get on with the new reality – provided it get some concessions from the US. Pakistan wants US to take a broader view of its ties with Pakistan – and not just from the security prism of Afghanistan. Thus one of the key element at stake is the nature of US-Pakistan ties in the aftermath of US withdrawal – and what role Pakistan can offer while it takes place.
Blinken's Proposal and Afghan Peace Process
Second causality to be tested by the delay is how the US withdrawal influences the Afghan Peace Process. One would assume that the momentous decision would have created a sense of urgency, as Secretary Blinken's letter to Ashraf Ghani had specifically conveyed. And if the talks had progressed, perhaps a ceasefire could have been established before the full US departure.
According to Secretary Blinken's proposal, the postponed April conference UN was going to convene in Istanbul, was to be followed by a 90-day reduction in violence. Moreover, the envisioned concept of interim government appears to have landed flatly in Afghanistan, with President Ashraf Ghani strongly resisting. The Ghani government prefers a new election to decide the fate of existing set-up – not a transitional government that includes power sharing with Afghan Taliban.
Thus, the delay in talks, and speedy US withdrawal, adds to the pressure on the Ghani government. The option it is utilizing is to blame Pakistan for what ails Afghanistan, and let the situation worsen dramatically – so as to cause a rethink on the part of the US and coalition forces.
Pakistan-India Ties
Another key dimension of the Afghan quagmire is the continued Indian intransigence towards the budding peace process. According to the Indian strategic thinking, Afghan Taliban gaining the upper hand would not bode well for the Kashmir conflict – and the insurgency there could likely gain more momentum. And thus, India would like Pakistan to remain distracted with Afghanistan while continuing to support groups such as Tehreek-e-Taliban Pakistan (TTP) and other Baloch insurgents, and prevent CPEC related projects from maturing.
While India has also been working to distance Pakistan from its traditional Arab allies, for the first time, India has to consider tensions on its northern border with China – and this is where the India-US strategic ties and the Quad alliance comes in to play.
The External Minister of India, Subrahmanyam Jaishankar, met with the US officials and Secretary Blinken on May 28 to emphasize its case. Clearly, a quandary for the US would be to balance withdrawal from Afghanistan with securing Indian interests, calming Pakistan's security concerns, while obtaining more cooperation from India as it relates to the Quad strategy.
China-Iran and JCPOA
The sixth round of Iran nuclear talks are scheduled in Vienna this week. As the likelihood of US lifting sanctions on Iran increase, what role can Iran play in the post US Afghan withdrawal scenario, and will the results of Iranian elections make a difference?
It remains doubtful how much Iran can act as a calming force in Afghanistan. Iran's trust with US and India is quite low. And that prospect has been made if even more remote due to its strategic closeness to China and Russia; the recent $400 billion China-Iran deal is a case in point. With this far-reaching treaty, Iran is likely to become more a conduit in extending Chinese influence in the Middle East.
If the Iran nuclear talks with Biden administration prove to be successful, it would likely play out of its of its own historical aspirations, in Afghanistan and the wider Middle East. But that also means relegation of the Sunni Arabs and Turks – and more importantly, this will require Israeli acquiescence.
Conclusion
The crux of the matter remains, will the US withdrawal from Afghanistan result in China-Russia dominated region, or the one under US-India. Remaining engage with the Afghanistan and Pakistan will provide some room to maneuver.
As alluded to by PoliTact in previous assessments, the window for Chinese and Russian cooperation on Afghanistan is narrowing quickly – and depends a lot on the cross leverages US, China, and Russia have on each other in other regions and matters. In this, the sequencing of events is of crucial significance. While Secretary Blinken's meeting in March with Chinese counterparts held in Anchorage had a stark tone – the one with Foreign Minister Lavrov in May seemed more amenable, leading to the waiving of sanctions on Nord-Stream 2 pipeline.
The Biden-Putin summit, coming after the G7, EU, and NATO meetings, will demonstrate the state of play between US and Russia. The G7 agenda is expected to cover areas such as strategic stability, Ukraine, Belarus, Cyberattacks and cooperation in the areas of Coronavirus and climate change.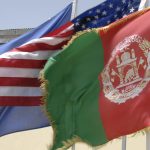 On the other hand, NATO's website indicates the June 14 NATO leadership Summit will discuss Afghanistan. Speaking at an Atlantic Council event on June 7, NATO Secretary General Jens Stoltenberg stated the organization will continue to support and train Afghan military, while clarifying that most of this will be taking place 'outside Afghanistan'. He went on to add: "at some stage Afghans had to take responsibility for their own future, and that's what they're doing with continued support from NATO allies."
Stoltenberg commented that China is not an adversary, rhyming with the opinion piece President Biden wrote in the Washington Post on June 5th. He further added that they are looking at the possibility of re-initiating the otherwise defunct NATO-Russia Council.
Biden wrote in his price, "we want a stable and predictable relationship with Russia on issues like strategic stability and arms control. When he meets Putin, he will be taking a holistic approach – gauging how much is Russia willing to play ball on a whole gamut of matters dear to Russia – and then see how Russia can assist towards Afghan withdrawal. How China perceives any give and take, is part of the ongoing great power rivalry.